AN INNOVATIVE APPROACH
TO ANATOMY EDUCATION
Experience Anatomy In A Whole New Way!
In the past, hands-on anatomy education was reserved for a privileged few.
At Experience Anatomy, we are shifting the paradigm.
For the first time, authentic human specimens of unparalleled quality are readily accessible to medical professionals at every stage of their career and to students of all ages.
Learn with us.
Industry Solutions
Transformative Educational Opportunities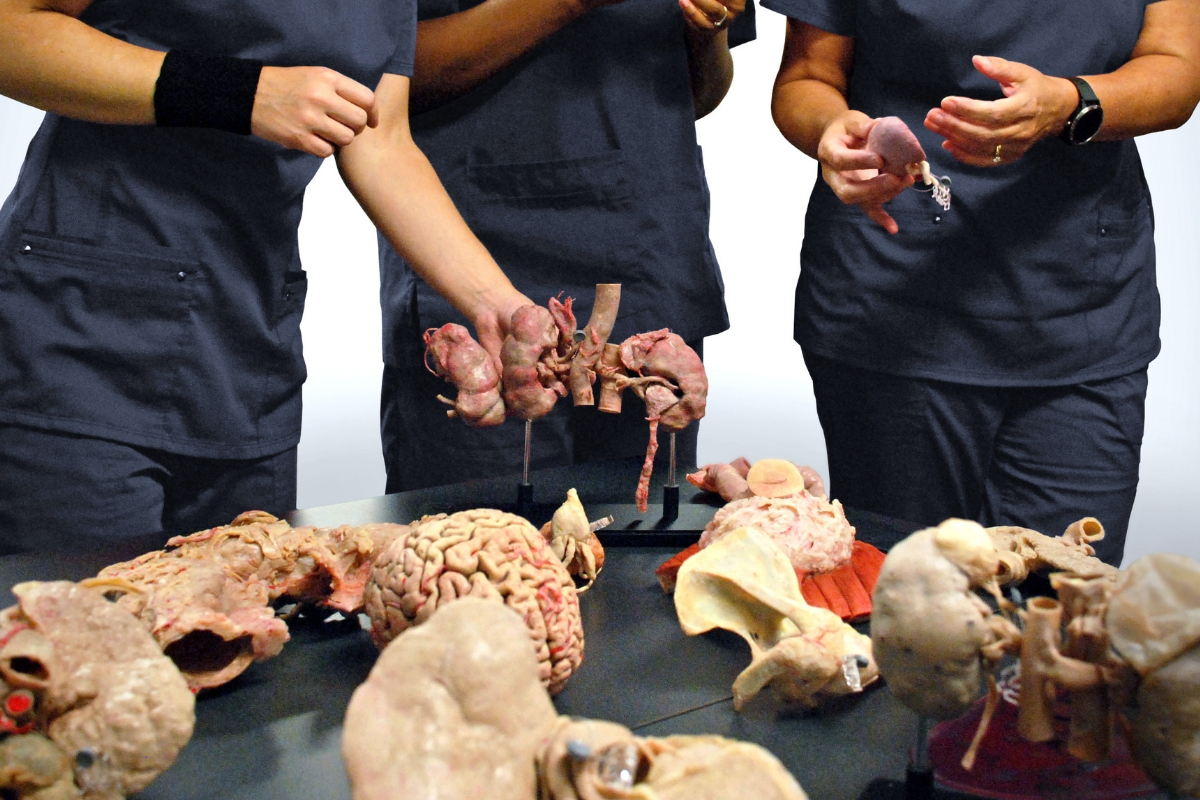 Educators
BOLSTER INSTRUCTION
Today's educators are often hard-pressed for inspiration. Inadequate time for curriculum development and lesson planning coupled with lack of funding for general resources and continued education creates unrealistic demands of our teachers – especially those who serve in Community and Junior Colleges.
First Responders
RECERTIFICATION SUPPORT
At the foundation of emergency medical training is the National Standard Curriculum, that provides pre-hospital care basics for medical and trauma emergencies. The lion's share of training across the field is textbook and classroom-based, with instruction getting more hands-on as professionals advance in their career.
Medical Professionals
REFRESH & RE-ENGAGE
Cadaveric study and integrated learning strategies are best and also, unfortunately, not always possible. Arming professionals at all career stages with high-quality plastinated human specimens and cross-sectional slices is an effective alternative. Refresh and re-engage, from allied health to specialized providers.
Plastinated Specimens from the creators of Body Worlds
"Our mission is to advance the education of medical and health science practitioners through the dissemination of refined anatomical specimens, rendered through the groundbreaking science of plastination invented by Dr. Gunther von Hagens in 1977. " — VON HAGENS PLASTINATION

Ready To Experience Anatomy?
Let's Get Started!
Rent A
Specimen Kit
Experience Anatomy is taking anatomical specimens out from behind the glass and into the hands of medical professionals and students.
Choose from seven systems-based Specimen Kits, or subscribe and access them all. Incorporate our Specimen Kits into your curriculum, or partner with us to deliver programming that will enrich, empower and excite.
Custom Education
Programs
At Experience Anatomy, there's no such thing as a one-size-fits-all solution. Share your goals and we'll create and deliver or, if you prefer, co-construct and team-teach tailor-made programming.
Plastinated specimens are dry, odorless, non-toxic and easily portable, which means we can implement programming anytime, anywhere and for groups of all sizes.